DCG Software - IDGrab - Pricing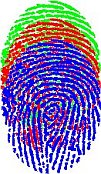 IDGrab is available in several different options depending on the needs of the company or yard. The most common configurations are listed below. Please do not hesitate to contact DCG with questions concerning the options available and the pricing involved. Discounts are also available for multiple yards/locations owned by the same company.
---

IDGrab is available bundled with one thumbprint or fingerprint scanner and one magnetic stripe license/ID reader at a cost of $2800 for a single yard/location. Additional stations with one thumbprint scanner and one magnetic stripe reader at the same office are only $650 each. IDGrab may also be installed with no scanners or readers (primarily for reporting purposes only) on an unlimited number of additional computers at the same office for no additional licensing costs.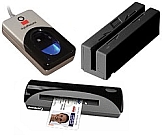 The full image scanner option adds the ability to capture a full color digital image of the front side of the license/ID card (similar to taking a color photocopy). The cost for this option, including the hardware scanner itself, is an additional $500 per station.
---
The above costs do not include installation support. DCG recommends on-site installation for most locations, but over-the-phone installation support is also available. Please contact DCG to discuss pricing options for installation of the IDGrab software and associated capture hardware.
---
IDGrab is currently running successfully at multiple yards in Michigan and Wisconsin and is ready for immediate purchase. For more information or to place an order, contact DCG using our Contact page or directly at:
John Goggan, phone: (989) 773-1201, e-mail: jgoggan-idg@dcgtech.com